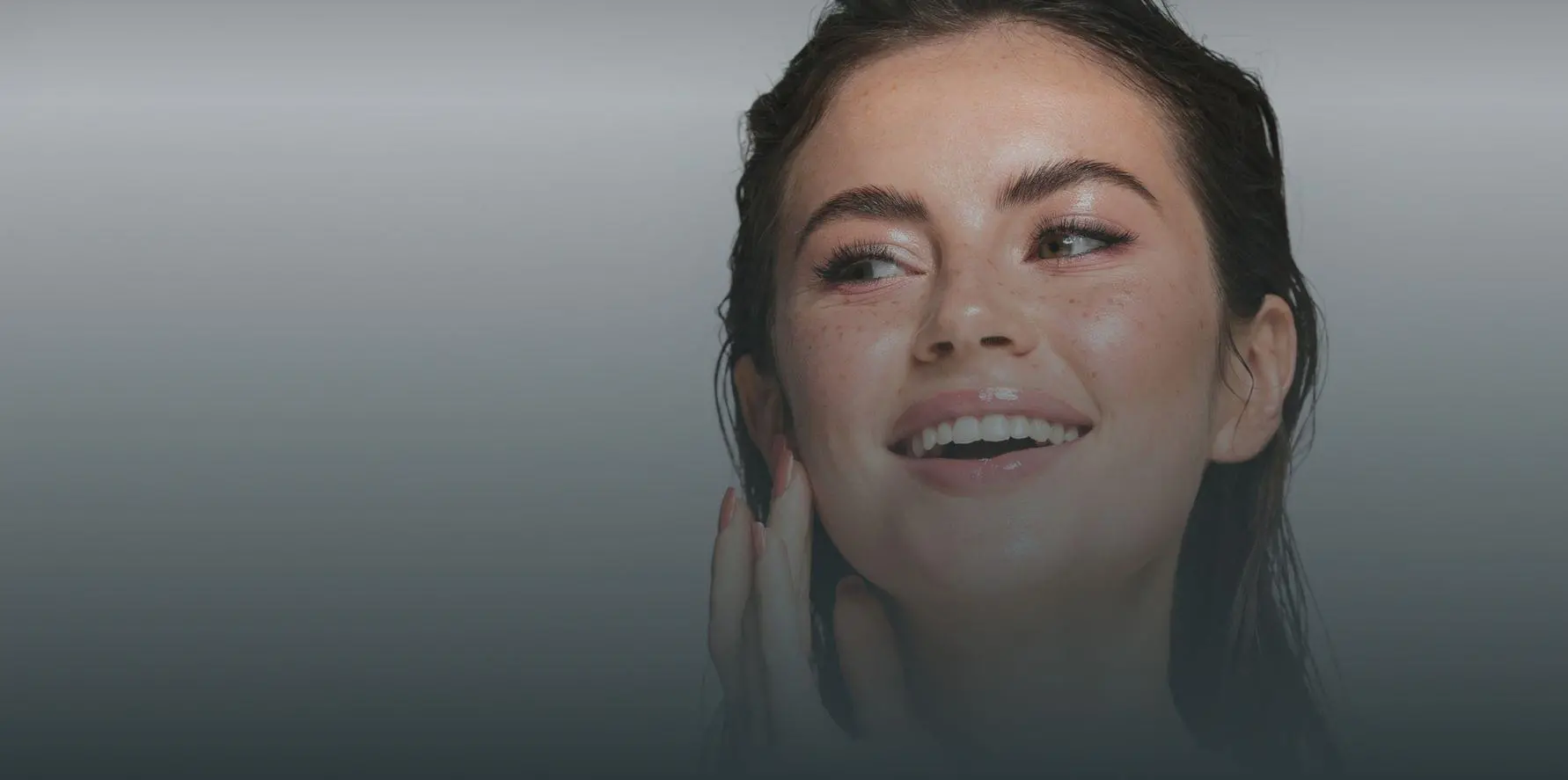 Wrinkle Treatment Berlin
The condition of our skin deteriorates with age as collagen and elastic fibres are broken down and the production of the body's own hyaluronic acid decreases. In addition, the skin loses its ability to bind water to provide the cells with sufficient moisture. This has a negative effect on the elasticity of the skin, it becomes drier and rougher. This can be explained by internal factors, such as the genetic code or the biological clock. However, external factors also play an important role, such as diet, exercise, sleep, etc.
Hyaluronic Acid: The Facts
Length of stay in the clinic
No stay necessary
Anesthesia
Only local anaesthetic ointment
Follow-up treatment
Every 6 to 12 months
Resumption of social activities
1 to 2 days
after the treatment
Durability
approx. 3-6 months
When is Wrinkle injection with hyaluronic acid useful?
For patients who suffer from increased wrinkling in old age, especially on the face
For patients who want a young, fresh appearance again
For patients who lose skin elasticity with age and want a firmer appearance again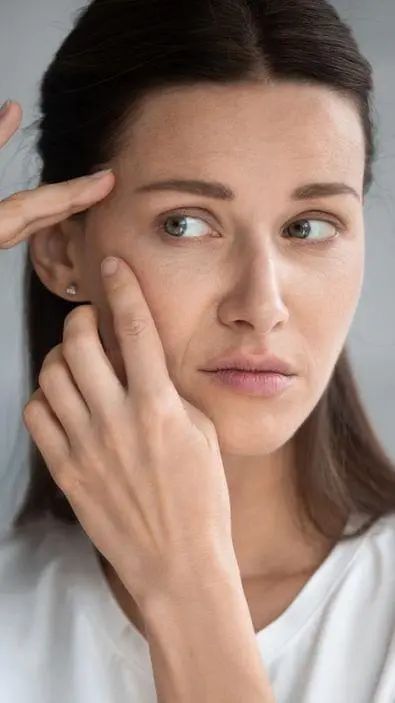 Testimonials
After a long search I finally found the surgeon I trust! I have a complicated story about Prof. Dr. medical Sinis come. He encouraged me, but was honest with me at the same time.
02.12.2021
Wrinkle Injection Procedure in Sinis Clinic Berlin
You should prepare for the treatment interview by writing down questions you may have and being honest about your wishes. Your attending doctor will ask about your medical history to avoid possible complications. Together with your doctor, we will decide which product and procedure meets your needs. Before the procedure is performed, your doctor will consult you about a possible pain treatment.
The duration of a wrinkle treatment is about 15 – 45 minutes. The substance is injected into the skin with a thin needle to fill wrinkles, add volume, shape the face or lips or rejuvenate the skin. At the end of the consultation you will be sufficiently informed and know what results to expect. After the procedure, you will receive instructions to make the time after the treatment as relaxed as possible.
After a wrinkle injection, you are in principle able to carry out your usual activities. However, you should refrain from sports and other physical exertion as well as solarium, swimming pool and sauna for the first two days. After the wrinkle injection, slight swelling, reddening of the skin, tiny hematomas, sensitivity or itching may occur, despite the fact that the injection was performed without any errors. If these accompanying symptoms occur, moderate cooling can provide relief.
It is particularly important to refrain from unnecessary touching of the treated areas. Pushing around and constant "checking" should be strictly avoided – this can cause a larger bruise or even inflammation on the puncture sites. To minimize the risk of inflammation at the injection sites, you should also refrain from wearing make-up and other cosmetics on your face for at least twelve hours. Gentle washing and even light make-up can be applied the next day without any problems. Also try to drink a little more in the first period – at least two liters of water per day would be appropriate. In addition, after the wrinkle treatment with hyaluronic acid, you should abstain from chemical peeling and other facial treatments in beauty salons for a period of about six weeks.
Wrinkle injections recommendations
Based on our experience, we recommend a wrinkle treatment with hyaluronic acid. Because hyaluronic acid is an endogenous substance that is naturally produced by our body and can accordingly be broken down by the body. The German Society of Plastic, Reconstructive and Aesthetic Surgeons — DGPRÄC — also recommends using only absorbable fillers for wrinkle injections, which are either endogenous or can be completely broken down by the body over time.
The substances that cannot be broken down and remain in the body are virtually unpredictable over the long term. They can cause unwanted body reactions at any time, such as hardening, nodule or capsule formation up to characteristics similar to capsular fibrosis. To avoid these risks and reduce complications to a minimum, you should use hyaluronic acid injections for wrinkle injections.
Hyaluronic acid is extremely versatile in the treatment of wrinkles. The substance is mainly used for face contouring. It shows its effect on small superficial wrinkles as well as on deep wrinkles such as nasolabial folds. Hyaluronic acid is also used to eliminate wrinkles around the mouth and lips. Horizontal wrinkles on the forehead can also be successfully treated with the help of hyaluronic acid. Hyaluronic acid is also ideal for increasing volume in the face - deep circles under the eyes or sunken cheeks can be padded with hyaluronic acid and eliminated in this way. The substance is also used in conjunction with other fillers for liquid lifting. With the help of hyaluronic acid injections, a general improvement in skin quality as a whole can be achieved. In addition, signs of skin aging on the décolleté can be eliminated by targeted wrinkle injections. Hyaluronic acid is also ideal for use on the back of the hand. Hyaluronic acid is also successfully used to build up the lips or to line the longitudinal folds on the neck.
Application areas of hyaluronic acid at a glance:
Nasolabial folds — folds between the nose and the corners of the mouth
Mentolabial lines — so-called marionette lines, lines between the corners of the mouth and the chin
Radial upper lip wrinkles — so-called smoker's wrinkles or pleats
Volume increase of the lips, cheeks, jawline
At the same time, active wrinkles resulting from immediate muscle contractions (expression lines) are less suitable for hyaluronic acid injections. As an example, laugh lines or vertical frown lines can be mentioned at this point - muscle relaxants have proven to be much more effective in eliminating these lines. A combination of the hyaluron filler and a neuromodulator can often be advantageous and effective.
The signs of the aging process often become apparent prematurely, especially on the face, and are very difficult to conceal. This can sometimes cause psychological problems, especially for active people who are young at heart, as they may no longer be able to identify with their appearance. Wrinkle injections can remedy this and reduce the discrepancy between your inner well-being and your own reflection. The procedure is suitable for both women and men from the age of about 30 years. However, it is not possible to generalize when exactly wrinkle injections would make sense. Natural skin aging varies greatly from person to person. From the age of 20, the body produces less endogenous hyaluronic acid. From around the age of 30, the first fine wrinkles appear. That is why those affected decide individually when they find age-related changes or wrinkles disturbing and when they want to do something about them. In principle, anyone who wants to alleviate moderately pronounced signs of aging and refresh their appearance can take advantage of wrinkle injections.
Hyaluronic acid has excellent properties to counteract the formation of wrinkles. It is injected flatly into the skin to improve the overall skin structure. This results in a one-time biostimulation of the skin tissue. The treatment with hyaluronic acid allows the skin to store more water and thus appear plumper. In the meantime, it has also been scientifically proven that surface treatment with hyaluronic acid promotes the skin's ability to regenerate. The connective tissue cells involved in the production of hyaluronic acid (fibroblasts) are activated, which stimulates collagen synthesis. Hyaluronic acid not only fills the skin, but practically allows it to fill itself. Every wrinkle treatment with hyaluronic acid is, so to speak, a biorevitalization of the skin, which stabilizes it and delays skin aging. This leads to long-term aesthetic improvements - even if the injected hyaluronic acid has already been broken down again. If this effect is desired, it is advisable to inject the hyaluronic acid again and again. According to our many years of experience, this is harmless and easily possible.
For good reason, the legislature prohibits the publication of before and after pictures on the Internet. According to Section 11 Paragraph 1 Clause 3 of the German Medicines Advertising Act (HWG), it has not been permitted since April 1, 2006 to publish such depictions of patients in the publicly accessible media. Of course, we agree with this attitude and refrain from such illustrations on our website. However, we can show you such recordings as part of a personal consultation, so that you have the opportunity to compare the results you have already achieved with your personal ideas. Because before and after pictures are very well suited to being able to evaluate the difference directly. The recordings will also help you to make a decision about wrinkle injections if you are still undecided. You can also use the photos to make sure that wrinkle treatment with hyaluronic acid can lead to naturally beautiful results.
For patients with moderately pronounced signs of aging, wrinkle injections with hyaluronic acid are an excellent alternative to a surgical face lift. A long-acting, highly cross-linked hyaluronic acid is used in small quantities during the treatment of wrinkles, resulting in a natural appearance. It can also prevent new wrinkles from forming for a while. The injection of wrinkles with hyaluronic acid offers the advantage that it is a minimally invasive procedure. Accordingly, both risks and side effects are minimal. You can also carry out your daily activities almost immediately after the treatment. The treatment effect can last up to a year and a half, although it makes sense to repeat the treatment after eight to twelve months. However, if the result is not pleasing, the wrinkle injections do not have to be repeated - the body breaks down the hyaluronic acid again and the effect is gone. If it takes too long for you, if you are dissatisfied, a special substance can be injected that accelerates the dissolution of hyaluronic acid.
Advantages of wrinkle injections with hyaluronic acid at a glance:
Short duration of treatment
No special preparation
Painless treatment
No scarring
Minimal invasive surgery
Anesthesia not necessary
Natural Results
Degradable Substance
Collagen formation is stimulated
Low risk
Low complication rate
Low/no downtime
Treatment reversible at any time
Treatment can be repeated at any time
Risks and complications of wrinkle injections in Berlin
The wrinkle injection itself is extremely low-risk. In addition, only absorbable substances are used nowadays. Hyaluronic acid for injections, for example, is produced biosynthetically and corresponds to natural hyaluronic acid in its structure. Therefore, allergic reactions are hardly to be feared, unless you have a particular intolerance.
After the wrinkle injections, however, slight swellings, tiny hematomas, reddening of the skin, itching or sensitivity can occur despite correct treatment. If these side effects occur, moderate cooling can provide a remedy. In principle, the risk of complications lies in one's own behavior. Constantly checking the treated areas and pushing around should be strictly avoided — this can cause major bruising or even inflammation at the puncture sites. It is therefore particularly important not to touch the sprayed areas unnecessarily. Using makeup or other cosmetics immediately after injections can also increase the risk of inflammation. That's why it makes sense to avoid make-up and other cosmetics on your face for at least twelve hours. Gentle washing is already possible the next day, but light make-up can also be applied without any problems.
For a period of about six weeks after wrinkle treatment with hyaluronic acid, it would also make sense to refrain from chemical peelings, facial massages and other facial treatments in beauty salons. This time would be important for stabilization and even distribution of hyaluronic acid under the skin.
Cost of wrinkle injections in Berlin
The cost of wrinkle injections with hyaluronic acid depends on several variable aspects, so it is not possible to give a general price. The costs are made up not only of the workload and the actual material costs. The size of the area to be treated, the type of wrinkles, your personal desire for change and the required amount of filler are also important. In addition, the detailed consultation as well as the preliminary and follow-up examination are included in the price. To find out your personal costs for your anti-wrinkle injections, you should visit us — you are cordially invited to an individual consultation! You can look at the before and after pictures of our patients and compare your expectations with the results achieved. You will also learn about the advantages and disadvantages of wrinkle injections with hyaluronic acid.
It is simply not possible for us to give a general price for wrinkle injections with hyaluronic acid in Berlin, as these depend on several variable criteria. The table below gives an approximate, incomplete overview of the average prices in Berlin:
| Anti-wrinkle injections | Costs |
| --- | --- |
| Lip edge construction | From 189 euros |
| Upper lip augmentation | From 189 euros |
| Nasolabial folds | From 189 euros |
| "Tired" eyes | From 189 euros |
| "Sad" corners of the mouth | From 189 euros |
| Mouth Wrinkles | From 189 euros |
| Upper and lower lip augmentation | From 229 euros |
| Cheek structure | From 272 euros |
VAT is included in the price.
The prices are per treatment with 1 milliliter of hyaluronic acid and may vary depending on how the different treatments are combined. It should also be noted that the table is not complete.
Consultation
With the "Hello Professor!" function you can forward your questions or pictures directly to Professor Sinis via WhatsApp.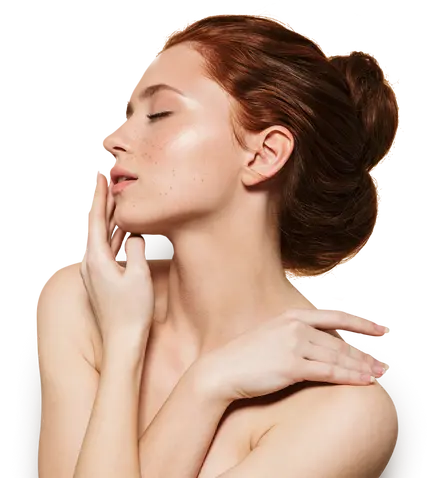 Frequently Asked Questions about Wrinkle Treatment at Sinis Aesthetics Berlin
This depends not only on your own pain perception but also on the treatment area. There are many possibilities to make the pain and discomfort more pleasant for the patient. Either the skin areas are anaesthetised with an anaesthetic cream before the procedure or products are used that already have a local anaesthetic integrated. The use of specially developed blunt needles also helps to relieve the patient's pain.

The duration of effect of an immediate aesthetic treatment with fillers based on hyaluronic acid or alternative fillers depends on many factors, such as skin structure, lifestyle, age of the patient, etc. On average, a treatment with alternative fillers should last 4-6 months, a hyaluronic acid injection 6-12 months. Afterwards, the body breaks down the substances and excretes them completely. This gives you the opportunity to decide on a new treatment again and again.

After treatment, redness, swelling or pain may occur. However, these symptoms are considered normal and usually subside on their own within a few days of treatment.

Wrinkle injection with hyaluronic acid is a relatively small, uncomplicated procedure. However, it involves your appearance, your body, and even your health. Therefore, you should approach the selection of the doctor extremely carefully. Because the application of hyaluronic acid is very safe only in the right hands and leads to naturally beautiful results. Therefore, many years of experience of the specialist, regular training and a strong sensitivity are among the basics for the correct use of injection needles. In addition, perfect knowledge of the anatomy and the ability to correctly analyze the condition of the wrinkles are basic requirements.

The specialist must also have comprehensive knowledge of injection preparations and know how various hyaluronic acid products behave immediately after injection. Basically, only a highly professional, careful therapeutic approach by a safe and qualified specialist will lead to natural results.

Hyaluronic acid is an endogenous polysaccharide called glycosaminoglycan, which is found in large quantities in the human body. This naturally occurring polysaccharide is produced by the body's own cells. Hyaluronic acid is a natural component of the human body, where it performs a variety of tasks. It is found in many types of tissue and is mainly present in muscles, connective tissue and synovial fluid. Hyaluronic acid provides moisture to our eyes, ensures supple joints and is also responsible for fluid exchange between cells. In addition, hyaluronic acid promotes wound healing because of its anti-inflammatory effect.

Since hyaluronic acid has a special structure, it can bind large amounts of moisture. Therefore, the active ingredient is considered a miracle weapon against wrinkles and a moisturizer for the skin when it comes to the anti-aging effect in the cosmetics sector – by means of hyaluronic acid, a padding of the skin with water is to be achieved. In this way it can come to the delay of wrinkle formation and it is supposed to soften already existing wrinkles. During the aging process, the body produces less and less hyaluronic acid, which causes the skin to lose volume, elasticity and tone. To counteract this, the extraordinary ability of the active ingredient to bind water in the tissue is utilized. It is precisely this ability that makes hyaluronic acid so interesting for aesthetic medicine.