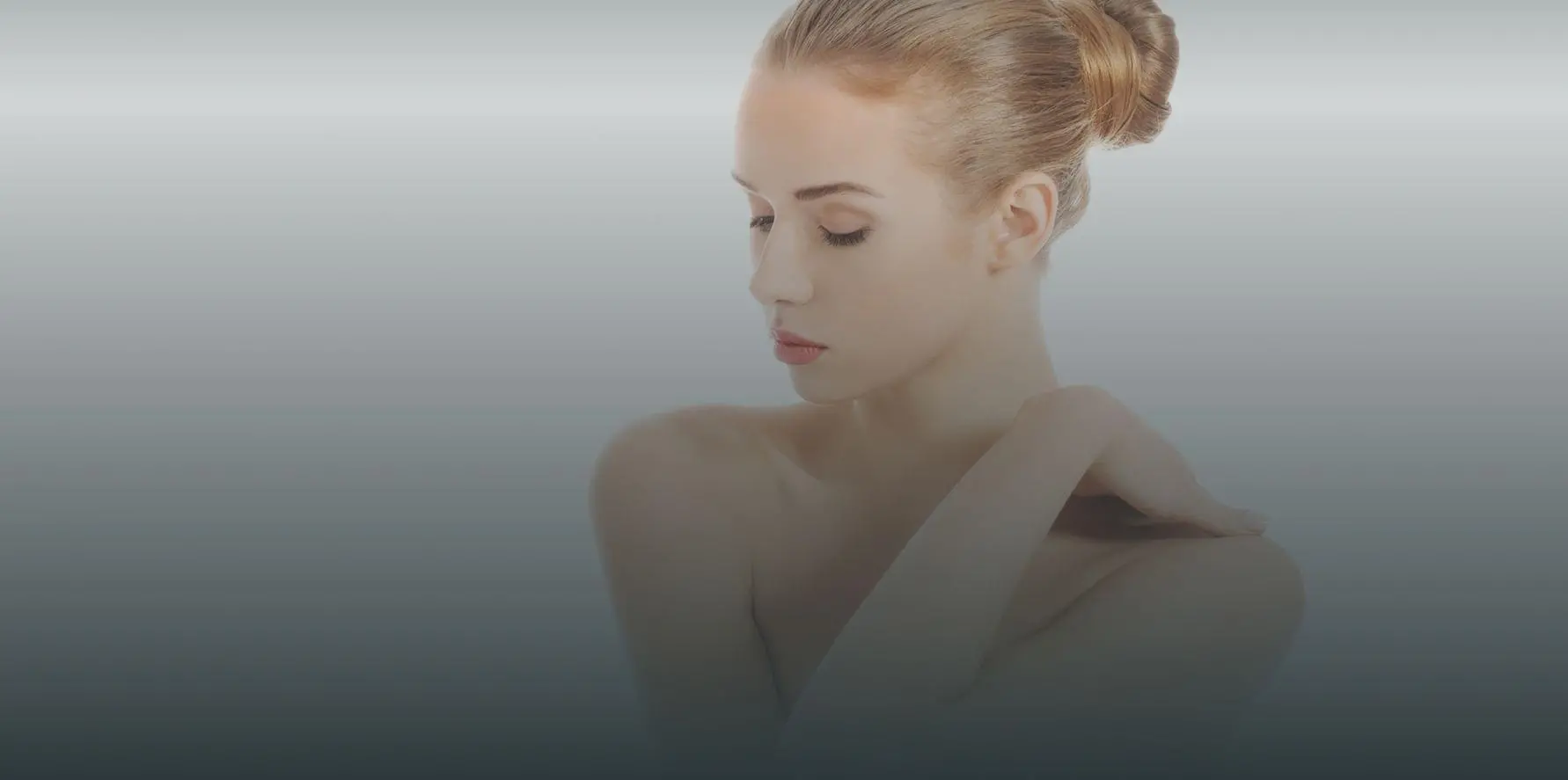 Lipofilling Berlin
The transfer of autologous fat for body modelling, such as breast augmentation with autologous fat or a Brazilian Buttlift, has been an integral part of the treatment spectrum of plastic-aesthetic surgery for many years now.
Lipofilling: The facts
Length of stay in the clinic
2-3 hours
Anesthesia
Local anaesthesia
Follow-up treatment
Compression for 1 week
Resumption of social activities
Immediately
When is Lipofilling useful?
For patients who want to do something about signs of aging on the skin
For patients who want to minimize or reverse the formation of facial wrinkles caused by age
For patients who, in addition to signs of aging on the skin, also suffer from excess fatty tissue in the thighs, abdomen or buttocks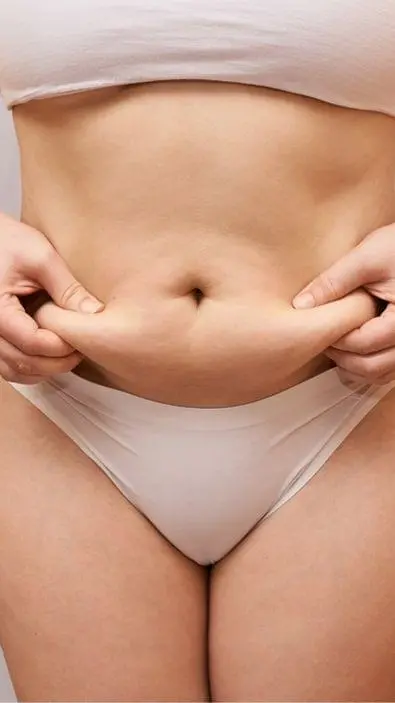 Testimonials
After a long search I finally found the surgeon I trust! I have a complicated story about Prof. Dr. medical Sinis come. He encouraged me, but was honest with me at the same time.
12.08.2022
Forms and Possible Applications for Lipofilling
In the early days of fat transfer, it was assumed that fat could only be used for redistribution and volume formation in the form of macrofat. A transplantation into the upper skin layer was therefore not considered. In recent years, however, research from Belgium and Italy has clearly shown the opposite. In some patients, the treated region appears artificial or unnatural after the use of synthetically produced fillers such as hyaluronic acid, especially in problem areas around the mouth, hand, neck and décolleté, but also in and around the lips. In these cases, but also in patients who are interested in treatment but refuse any use of 'foreign material' on and in their bodies, the use of microfat proves to be a natural and highly effective alternative. The 'wrinkles' on the cheek, neck or décolleté respond particularly well to microfat treatment, but micro- or nanofat can also be used for the postoperative treatment of scars. Furthermore, pigmentation disorders can be significantly improved and dark circles around the eyes can be reduced.
One of the main effects is based on the stem and growth cells contained in the fatty tissue, which stimulate the regeneration of the skin instead of just temporarily replenishing it.
Micro- and nano-fat can be successfully used for a variety of treatments.
If volume is the primary requirement, the washed microfat is deposited precisely and dropwise into the deep tissue layers with blunt cannulas, where most of it grows. Therefore, microfat treatment helps pad out sunken eyelids, eyebrows, temples or cheeks especially well.
If there are very deep, individual folds, the microfat is subjected to a further filtration process so that it is finally so fine that it can also be injected with thin needles. The most suitable for this are wrinkles around the mouth, 'furrows' on the forehead and cheek as well as the décolleté and 'empty' backs of the hands.
The processed fat can now also be deprived of any volume effect by mechanically destroying and filtering out the real, mature fat cells and leaving only the stem cells and growth factors for a smooth rejuvenation effect directly on the skin's surface. This is known as 'nanofat'. This very liquid solution is applied under the skin in a fan-shaped manner by a special technique with blunt cannulas. This technique drastically reduces the downtime. The patients are usually able to resume social activity immediately after the procedure.
The therapy with nanofat is particularly suitable as a combination therapy with PRP, microneedling or laser treatment as a total therapy of a skin rejuvenation.
The core idea of nanofat transplantation is the transplantation of stem cells directly under the skin surface in order to specifically improve skin quality and skin tone. For this purpose, the suctioned fat tissue is first thoroughly filtered, whereby most of the mature fat cells that provide the volume during micro- or macrofat transplantation are lost. The Sinis Clinic in Berlin is one of the first providers in Berlin to offer this technique of treatment regularly and safely.
The method has also proven to be effective for dark circles under the eyes. It takes 3-4 months before the growth and stem cells develop their full effect. The cells that have survived until then remain in the skin and improve the quality significantly and permanently.
Skin damage such as scars and burns after accidents and operations, pigment spots and also acne can be significantly reduced by a nanofat treatment, ideally in combination with a surface treatment using a fractionated CO-2 laser. A short procedure, but a great effect. After the laser treatment, the nano-fat is injected into the skin or scars with small needles under local anesthesia. Depending on the size of the skin damage, approx. 10 to 20 millilitres of suctioned fat are required. The treatment takes about one hour. Depending on the situation, between one and three sessions are necessary. As with most applications, some patience is required until the final result is achieved, as the final effects are only completed after 3-4 months.
Patients often ask for a permanent alternative to hyaluronic acid to enlarge the lips. Here, the Sinis Clinic Berlin offers a solution for sustainable results using the body's own fat in the form of autologous fat transplantation with micro and nanofat. Due to the special processing technology it is possible to dose the patient's own fat in the smallest millilitre quantities. The finest volumes can then be placed in a targeted manner. Since not all fat cells grow successfully after a transplant, lipotransfer always requires a slight overdose at first, so that a stronger accentuation of the lips is visible in the first weeks after the procedure. Alternatively, the treatment can also be carried out in several steps to achieve the final result step by step at intervals of several weeks.
The treatment with micro fat brings volume, the treatment with nano fat improves or refines the skin structure and repairs specific damages of the skin and tissue. Scars, for example, can be made softer and more supple, sometimes even less noticeable. Chronic wounds finally heal. Flaccid tissue regenerates. But also dents and stretch marks, circles under the eyes, redness and wrinkles are minimized after the treatment. Lips and face regain their shape and contour.
If a slight breast lift with a little more volume is desired, in some cases a natural method can be used – lipofilling. First of all, the required fat is removed from the pre-determined areas of the body with the help of liposuction. Then it is prepared and injected into the breasts. Since experience shows that the injected fat cells grow by up to 70 percent, they usually remain in the breast permanently. Per treatment, the bust can gain volume by one cup size. Several treatments can be performed without any problems if you want a little more bust size. The result of such a breast augmentation looks very natural and also leaves no scars. However, a breast lift using lipofilling is only useful if the breast tissue is not too overstretched. If the bust is very saggy, lipofilling will not achieve a satisfactory result. In that case we recommend conventional surgery.
Autologous fat treatment is especially useful for modeling the face. Injections of autologous fat are effective for small superficial wrinkles as well as deep lines such as nasolabial folds. Autologous fat injections are also used to eliminate wrinkles around the mouth or fill in lips. In addition, horizontal wrinkles on the forehead can be injected with the patient's own fat. It is also excellent for adding volume to the face. Whether sunken cheeks or deep circles under the eyes – these can be eliminated with the help of the patient's own fat injections. With the help of lipofilling, wrinkles and lines of all kinds can be permanently eliminated. The results of lipofilling, in contrast to treatment with hyaluronic acid, are lasting, so they do not need to be repeated.
Micro and Nanofat Treatment Process in Sinis Clinic Berlin
In the course of a detailed initial consultation, we first analyse your face / neck and décolleté together with you. Subsequently, we prepare a detailed concept of which type of processed fat is suitable for you for each area. In most cases, all three variants are used at different locations and the actual procedure takes about 60-90 minutes. As in classic liposuction, fresh, living, endogenous fat cells (usually from the abdomen or thigh) are first removed with special microcannulas for lipofilling with micro or nanofat.
As only a small amount of fat is required, this procedure can be performed without anaesthesia under local anaesthetic. The collection is carried out with particularly fine cannulas that are already adjusted to the later application target.
This is followed by a special cleaning and preparation of the cells. Depending on the level of processing, micro- or nanofat can be obtained.
This is then injected into the correct skin layer and region using special cannulas and techniques depending on the target region.
The treatment area should be cooled with refrigerated compresses for 30 to 60 minutes after treatment to reduce redness and swelling. Immediately after the treatment, a thorough massage of the treated areas is important in order to distribute the nano-fat evenly.
You can leave the Sinis Klinik Berlin shortly after the operation. Since the application of make-up is allowed immediately after the treatment, you can usually resume your usual activities immediately after the treatment.
You should not do any sport for about 10-14 days so that the fatty tissue can grow undisturbed. Avoid exposure to strong heat or sunlight. During this time, any swellings and hematomas usually heal.
Lipofilling makes it possible to achieve lasting results, as not all injected autologous fat cells can be broken down again once they have grown. Since experience shows that about 70 percent of the fat cells grow, most of the achieved result will be permanent. The final result will be seen about six weeks after the treatment.
Risks, Complications and Side Effects of Lipofilling at Sinis Aesthetics Berlin
By using blunt suction and injection cannulas, the risk of nerve and vessel damage is minimal. As a natural consequence of the procedure, the injection sites may experience temporary minor redness and swelling, which in most cases disappears completely within a few days and rarely lasts up to two weeks or longer. If bruises occur during treatment, you may cover them immediately with make-up, and temporary bruising, swelling or temporary numbness may occur at the fat removal sites.
Lipofilling is about your appearance, your body and sometimes your health. Therefore, you should approach the choice of clinic carefully. Because the injections of autologous fat are only safe in the right hands and produce naturally beautiful results. In this regard, valuable testimonials from our patients who have undergone lipofilling in our clinic can help you make your decision. In this way, you can obtain particularly insightful and authentic information about our team, our methods and our clinic as a whole. In their reviews, patients describe their personal experiences with Sinis Clinic and sometimes mention the prices of their own lipofilling treatment.
If you have already undergone lipofilling in our clinic, please share your experience – it will help other people make a decision.
Lipofilling is a highly effective procedure to counteract the natural aging process. In principle, autologous fat injections are suitable for anyone who wants to improve their appearance in the long term and thus achieve a more positive appearance. However, the method is not always and not for everyone a suitable solution. Before a planned own fat transfer you should inform us about existing intolerances. You should also inform us about diseases such as diabetes and regular or irregular medication intake. Before deciding on lipofilling, you should first and foremost rule out acute bacterial or viral infections.
If you have cardiovascular diseases or blood clotting disorders, you must first consult a specialist. Also, if you have severe liver or kidney diseases, autologous fat treatment is contraindicated. Lipofilling is also impossible if you have chronic skin diseases, inflammations or injuries in the treatment area. Lipofilling is also unsuitable for people who are otherwise seriously ill, minors, pregnant or breastfeeding.
Also, people who are convalescing after an illness or surgery should not be treated. To minimize complications, we perform lipofilling only on healthy people. Since autologous fat transfer requires a donor area to harvest the fat tissue, you must also have sufficient fat deposits.
Costs of Treatment Using the Patient's Own Fat in Berlin
The costs of a lipofilling treatment in Berlin depend largely on the individual circumstances and goals of the patient. Smaller areas can be treated from as little as €500. We will be happy to determine an individual cost plan in a personal consultation with you.
Consultation
With the "Hello Professor!" function you can forward your questions or pictures directly to Professor Sinis via WhatsApp.